Pureline 10" x 4.5" Whole House Sediment Water Filter Replacement Cartridge Replacement for Whirlpool WHKF-GD25BB and many more models. (2 Pack)
Guaranteed safe & Secure Checkout


Free Shipping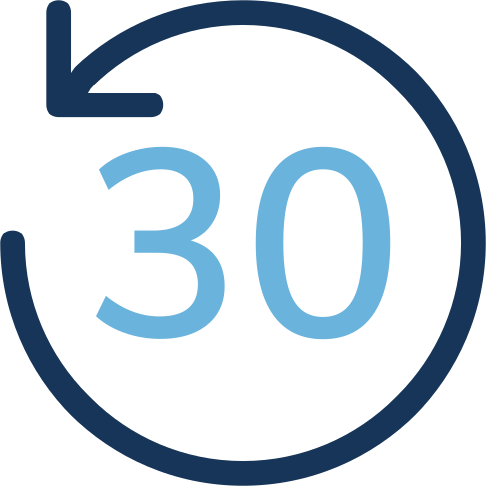 Free 30 days return
PURELINE was founded with the belief and mission that every human being is entitled to clean and safe drinking water. We started this mission with our focus being exclusively on refrigerator filters. However, at the request of many of our current customers we have expanded our filtration technology into other areas. One of the products we now offer replacement filters for is the Whole House Water Filter. Our TRIPLE ACTION Filtration technology makes the PURELINE 10" x 4.5" Whole House Big Blue Sediment Water Filter a filter you can rely on to remove all 26 harmful contaminants from your household water.
WARNING: Many of the other generic Whole House Filters on the market are falsely advertising themselves as 5 Microns. These filters are sold by Chinese sellers who have no fear of the legal ramifactions for false advertisement. PURELINE is the top of the filtration market and you get what you pay for with PURELINE.
50 MICRON Filtration: PURELINE's Universal House Filter utilizes High Grade Polypropylene Microfibers to ensure 99% reduction rate of all sediments.
STATE OF THE ART FILTRATION: PURELINE is one of the only filter products to use advanced carbon blocks instead of regular carbon blocks.
NEW LAUNCH LIFE TIME WARRANTY: Since this is a new product launch on Amazon we are backing this filter with a Life Time Warranty for 100% Money Back Guaranteed with no questions. 
Compatible Models
COMPATIBLE FILTERS
Big Blue Pentek R50-BB,GE FXHTC, GXWH40L, American Plumber GXWH35F, GNWH38S, WHIRLPOOL WHKF-WHPCBB, WRC25HD, GXWH30C, GNQH38S, Pentek RFC-BB, Culligan RFC-BB ,HD-950A, Whirlpool WHKF-GD25BB, RFC-BBSA, and most systems with 10"x4.5" filters. PL-1700-S