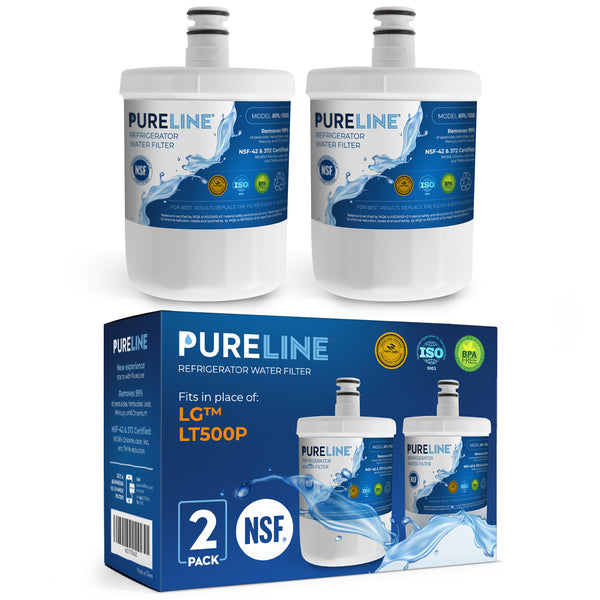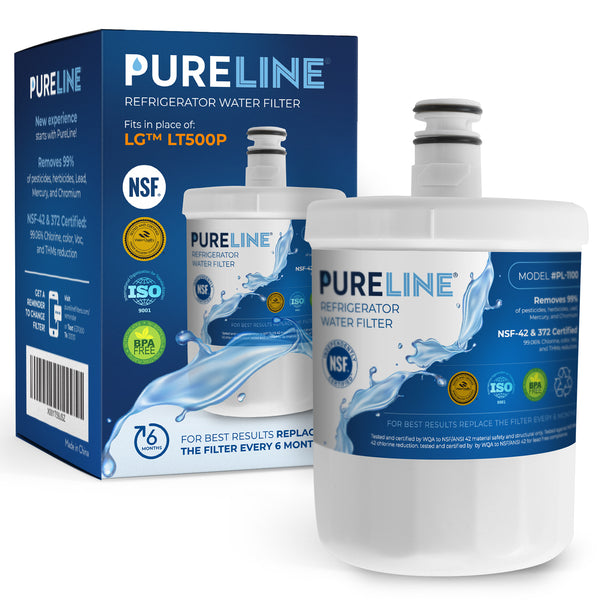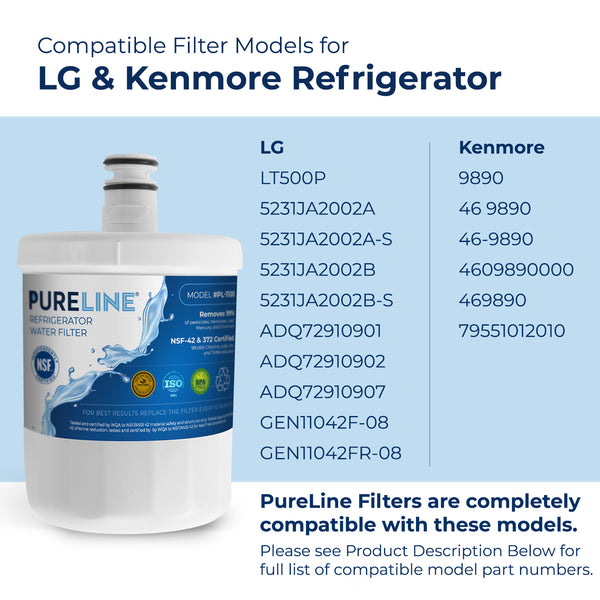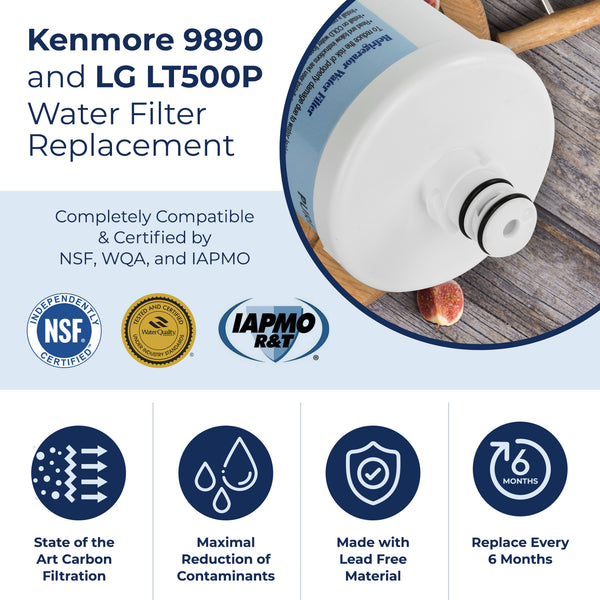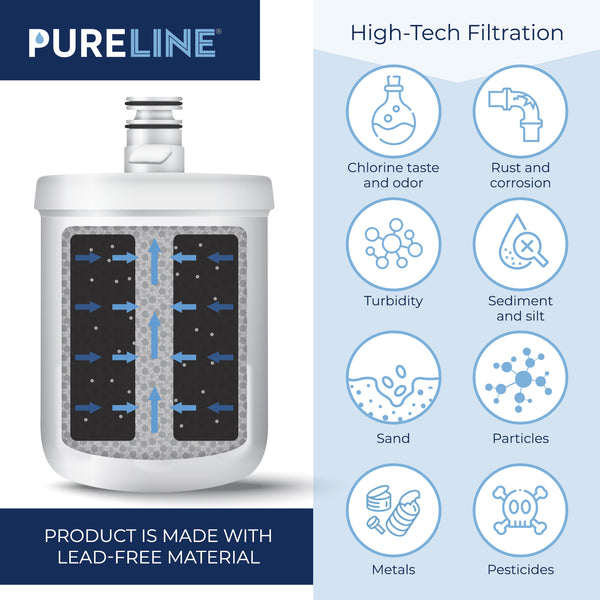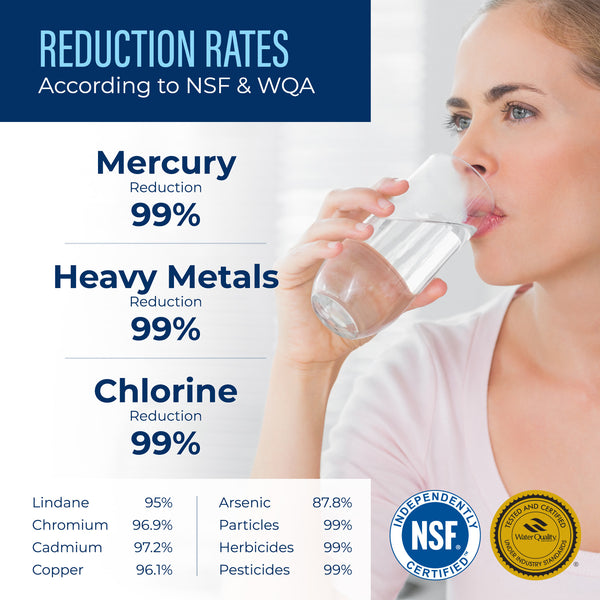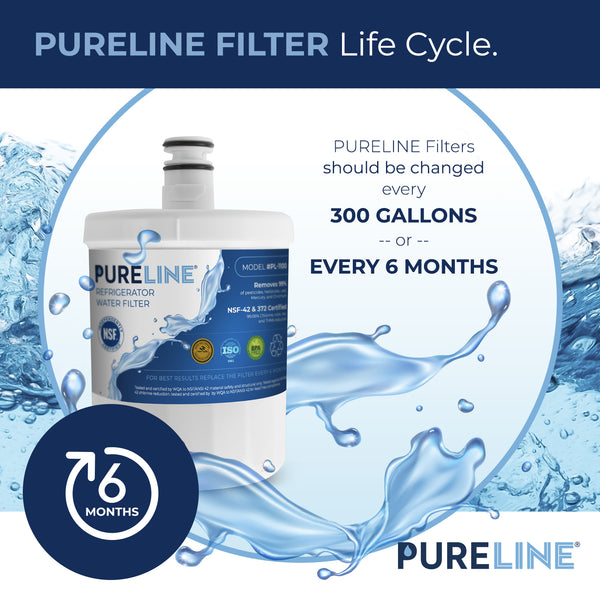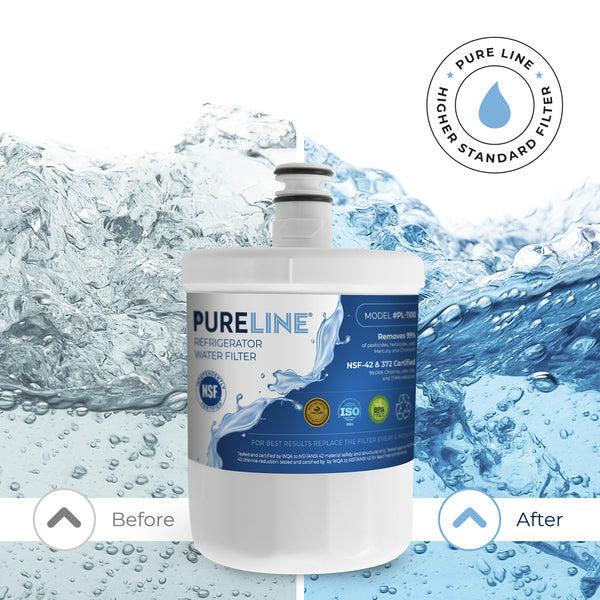 Pureline Replacement for Kenmore 9890 and LG LT500P Water Filter.
Guaranteed safe & Secure Checkout


Free Shipping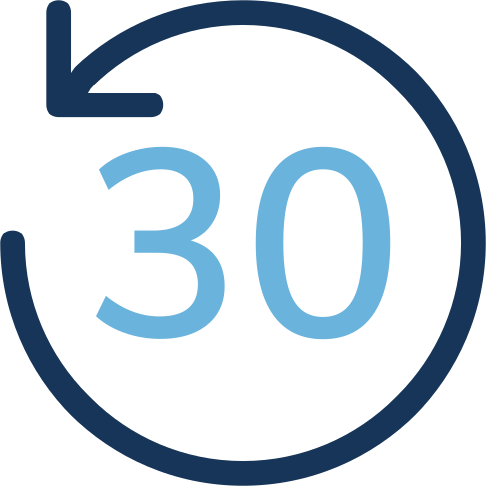 Free 30 days return
PURELINE makes the highest quality filters on the market that are just as good as the name brand filters. We are a family first choice filter that makes great tasting water that is clean and contaminate free our priority. Our filters provide same quality water as your name brand filter, but are half the cost or less. You can use the money you save towards your family and still provide them the water they deserve.
START 2021 WITH PURELINE: If one of your New Year's Resolutions is to drink water that has had all contaminants filtered and removed from it then you want to go with the Pureline brand for 2021. Pureline is much cheaper than the name brand, but more expensive than filters being sold by foreign companies. This is because we invest heavily into our filtration technology to make sure our customers are getting quality water that is contaminant free. Make PURELINE your New Year's Resolution.
TRIPLE ACTION FILTRATION TECHNOLOGY: Our filters use advance carbon blocks made of active coconut carbon that purifies the water first through mechanical filtration of the waters passing through the micro-pores of the filter. Then the water is further purified through two seperate stages of ionization filtration that take place as the water passes through the carbon block to your refrigerator. This filtration process is state of the art and not something other filter brands offer.
REMOVES 26 CONTAMINANTS: PURELINE removes 26 contaminants from your water. Our filters remove 99% of Heavy Metals, Mercury, Chlorine, Odor, THM, Voc, micro-organisms, particles and 95% or Greater Reduction Rates of Cadmium, Chromium, Copper, Lindane, and all other major contaminants.
CERTIFICATION: PURELINE filters have been tested and certified by the NSF, WQA, and IAPMO.
Compatible Models
COMPATIBLE MODELS
LT500P; 5231JA2002 ; 5231JA2002A ; 5231JA2002A-S ; 5231JA2002B ; 5231JA2002B-S; ADQ72910901 ; ADQ72910902 ; ADQ72910907 ; GEN11042F-08 ; GEN11042FR-08. 9890, 46 9890; 46-9890; 4609890000; 469890, PL-1100-S
Compatible Filter Models for LG
LT500P; 5231JA2002 ; 5231JA2002A ; 5231JA2002A-S ; 5231JA2002B ; 5231JA2002B-S; ADQ72910901 ; ADQ72910902 ; ADQ72910907 ; GEN11042F-08 ; GEN11042FR-08
Compatible Filter Models for Kenmore
46 9890; 46-9890; 4609890000; 469890; 9890
Compatible Filter Models for Swift Green
SGF-LA22
Compatible Filter Model for Aqua Fresh
WF-290 ; WF290
PURELINE is an independent brand and brand names as well as filter models are for reference purposes only