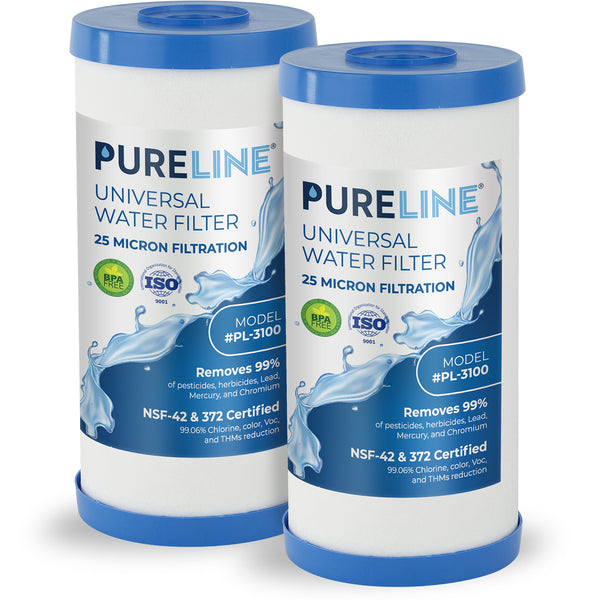 Pureline Replacement for GE FXHTC and GXWH40L Whole House Replacement Water Filter. (2 Pack)
Guaranteed safe & Secure Checkout


Free Shipping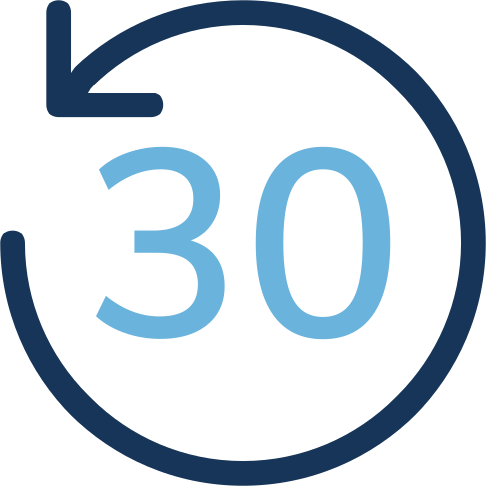 Free 30 days return
PURELINE was founded with the belief and mission that every human being is entitled to clean and safe drinking water. We started this mission with our focus being exclusively on refrigerator filters. However, at the request of many of our current customers we have expanded our filtration technology into other areas. One of the products we now offer replacement filters for is the Whole House Water Filter. Our TRIPLE ACTION Filtration technology makes the PURELINE 10" x 4.5" Whole House Big Blue Sediment Water Filter a filter you can rely on to remove all 26 harmful contaminants from your household water.
TRIPLE ACTION FILTRATION TECHNOLOGY: Our filters use advance carbon blocks made of active coconut carbon that purifies the water first through mechanical filtration of the waters passing through the micro-pores of the filter. Then the water is further purified through two seperate stages of ionization filtration that take place as the water passes through the carbon block to your refrigerator. This filtration process is state of the art and not something other filter brands offer.
25 MICRON Filtration: PURELINE's Universal House Filter utilizes High Grade Polypropylene Microfibers to ensure 99% reduction rate of all sediments and heavy metals.
NO LEAKAGE & 100% COMPATIBILTY: We are one of the first generic filters on the market. We made a filter that is designed to exact standards and fit to the exact standards of compatibility and filtration as the brand name.
CERTIFICATION: PURELINE filters have been tested and certified by the NSF, WQA, and IAPMO.

Pureline filters is the leading brand in filtration technology for refrigerators, pitchers, dispensers, faucet sinks, showerheads, and coffee water filters.
Compatible Models
Compatible Filter Models 
Compatible Filter Models::American Plumber W50PEHD, GE FXHSC, Culligan R50-BBSA, DuPont WFHDC3001,30-BB, S1-BB, W20CLHD, 155405, 155405-51, 155405-43, PL10B20, ECP20-BB and other 10" x 4.5" inches. PL-3100-S