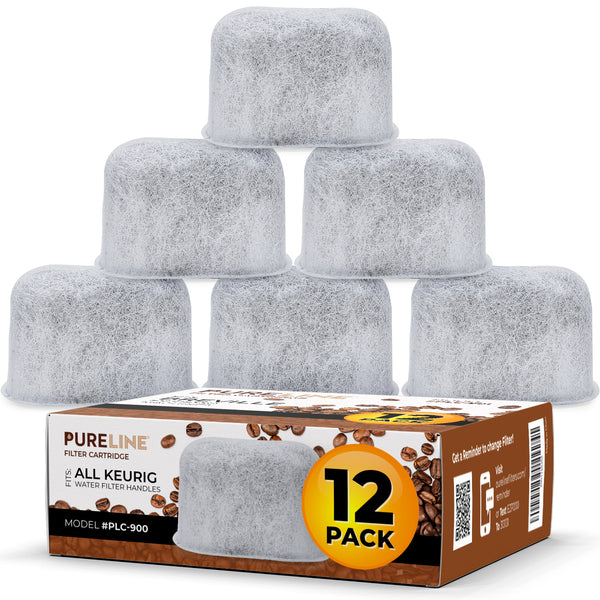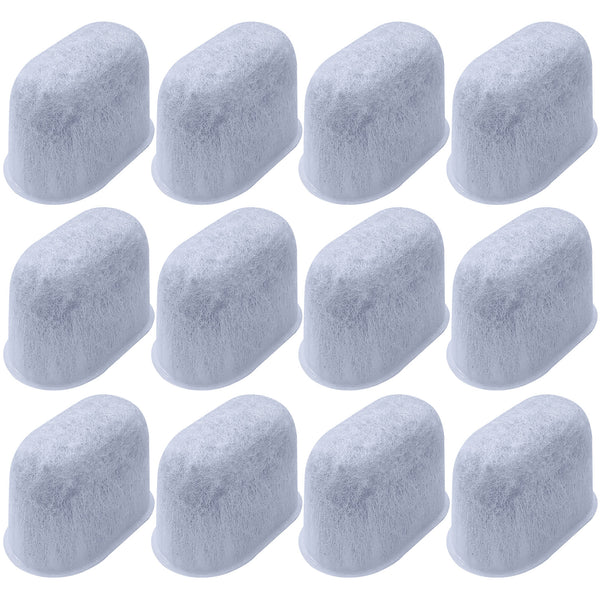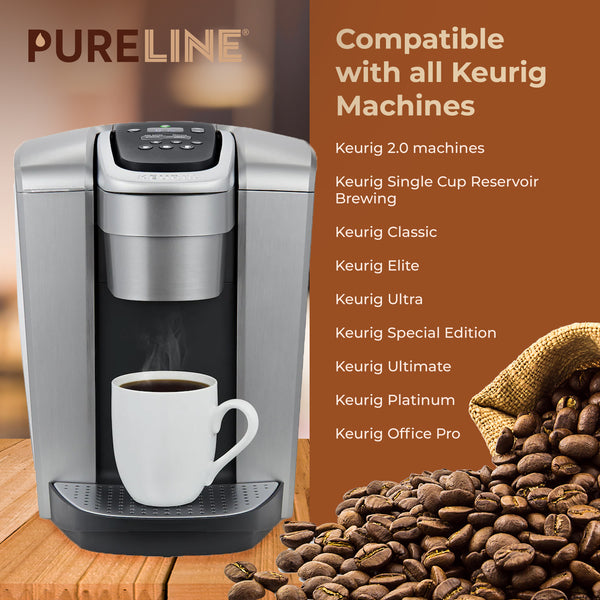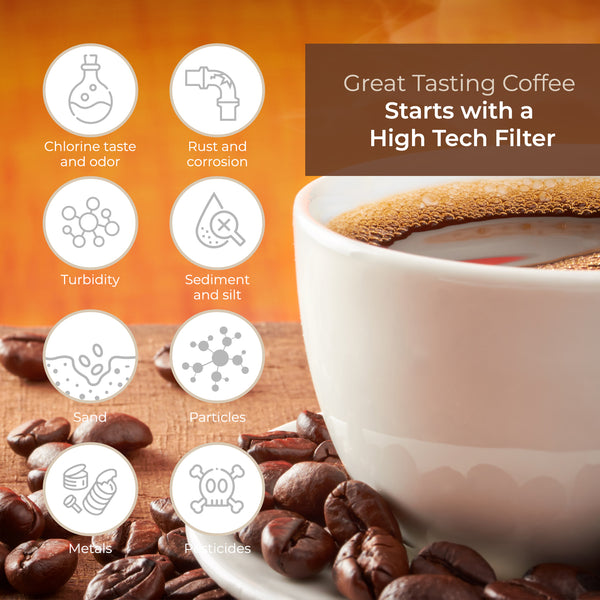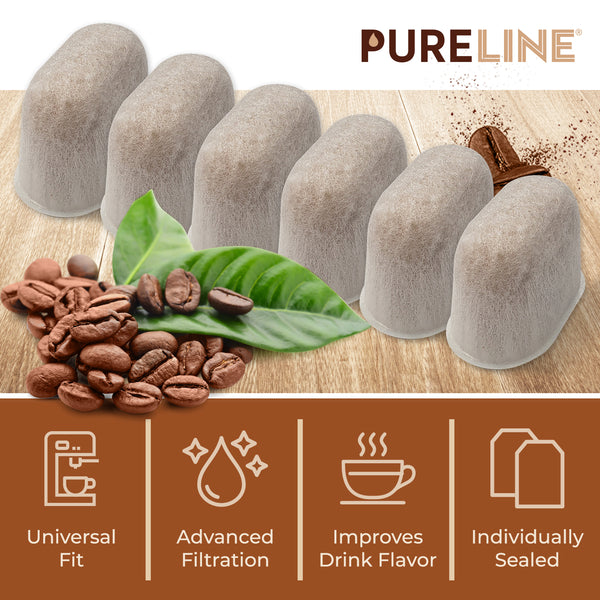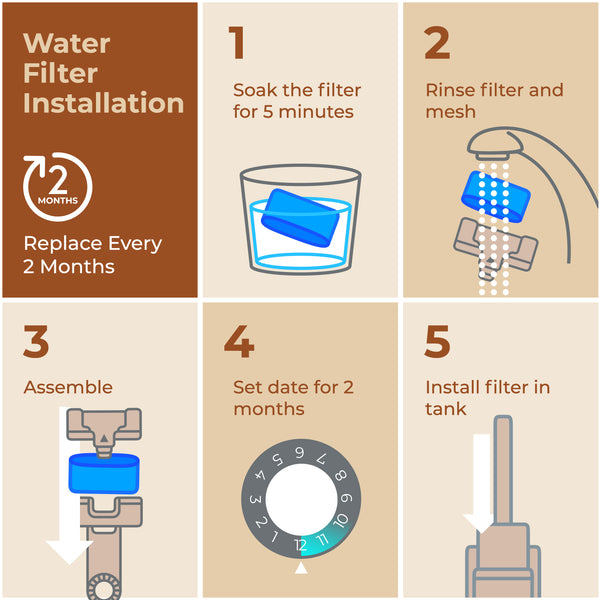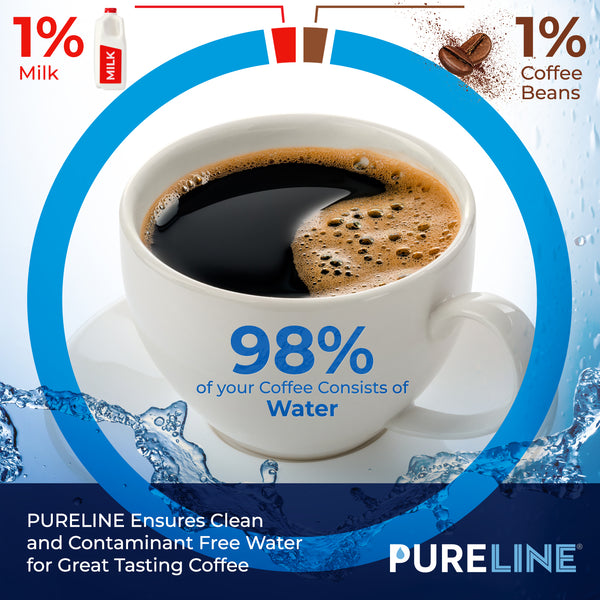 Pureline Replacement for Keurig Coffee Machine Water Filter. Universal Fit for Keurig 2.0 and older models. (12 Pack)
Guaranteed safe & Secure Checkout


Free Shipping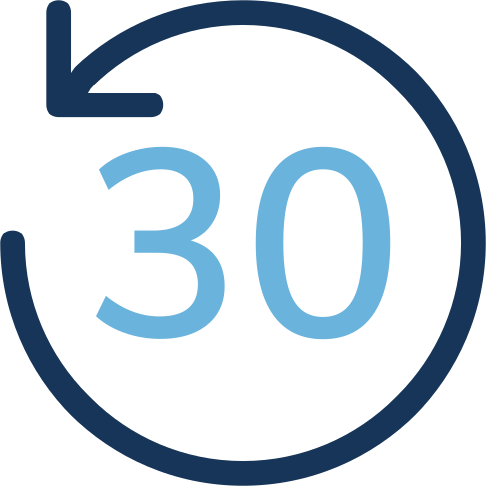 Free 30 days return
98% of Coffee consists of water. That is why it is important to make sure that your cup of coffee has filtered water that is completely contaminant free. Our Keurig Coffee Water Filter Replacement filters remove all 26 major contaminants from your water before it goes into your coffee. Our filters remove 99% of Heavy Metals, Mercury, Chlorine, Odor, Calcium, THM, Voc, Micro-organisms and Particles and 95% or Greater Reduction Rates of Cadmium, Chromium, Copper, Lindane, and other contaminants. Keurig makes great coffee machines, it is what they are great at. PURELINE makes great filters, it is what we are great at.
GREAT TASTING COFFEE
PURELINE coffee water filters use high-grade micro-mesh material and ionized charcoal granulates to ensure that your coffee machine will not be broken or stained and that the water in your coffee will be contaminant free. The final result is one great tasting cup of coffee after another.
PROTECTS THE LIFE OF YOUR KEURIG COFFEE MACHINE
Keurig Coffee Machines without proper water filters have shorter life spans than Keurig Coffee Machines with proper water filters because bacterial and chemical build-up not only hurt the standard of your coffee, but it also shorten the high quality functionality of a Keurig Coffee Machine.
Compatible Models

COMPATIBLE MODELS
Keurig 2.0, Keurig Single Cup Reservoir Brewing, Keurig Elite, Keurig Classic, Keurig Ultra, Keurig Special Edition, Keurig Ultimate Platinum, Keurig B40, and Keurig B70. PLC-900-S