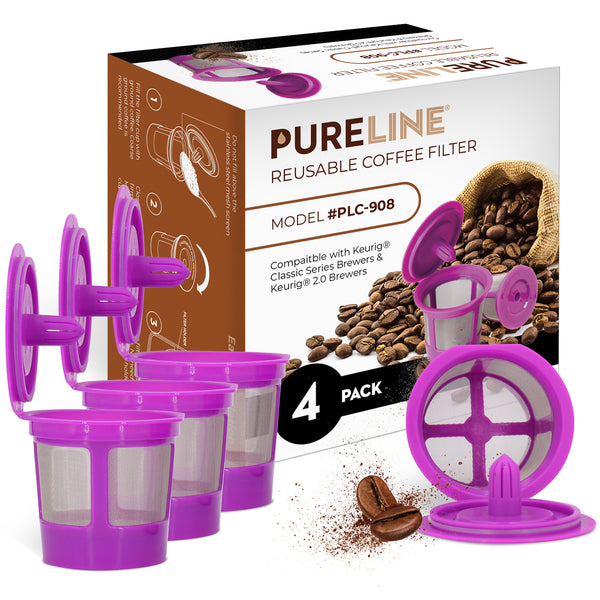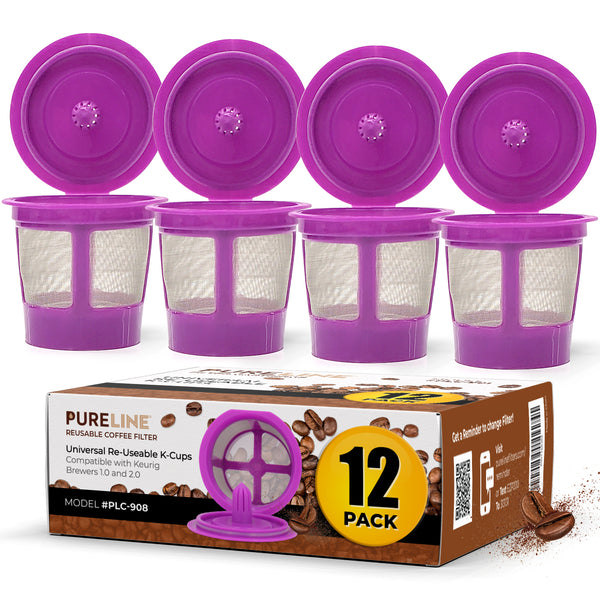 Pureline Reusable K Cups for Keurig 2.0 and Keurig 1.0 Coffee Machines and Brewers. (4 Pack)
Guaranteed safe & Secure Checkout


Free Shipping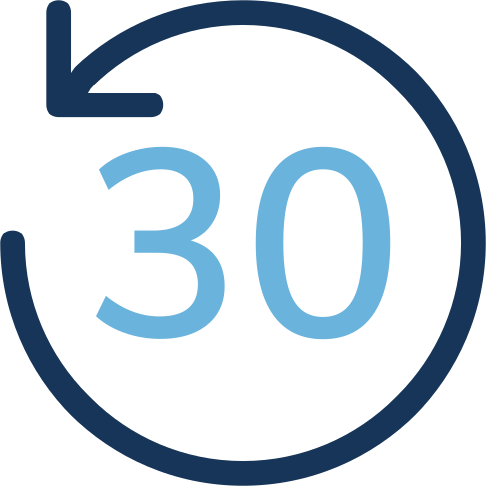 Free 30 days return
PURELINE is a company that manufactures coffee water filters, refrigerator filters, pitcher filters, and shower filters. Our decision to manufacture a reuseable k cup comes at the demand of our large customer base that loves our products.
The PURELINE reuseable K Cup was designed to meet the needs of the market. It is made of completely Green Material and is BPA free. The K Cup is also able to be washed in a dishwasher or by hand. The pod was designed with netting of stainless mesh to make sure none of the ground coffee escapes. Most importantly PURELINE researched and saw that many of the k cups being sold on the market where damaging the Keurig machines because of compatibility issues. PURELINE invested money into making sure that our reuseable k cup is completely compatible with Keurig 1.0 and Keurig 2.0 machines.
QUALITY REUSABLE K CUPS: A Reusable K Cup's value is only as good as its ability to last a long time and conditional on not breaking your Keurig Coffee Machine or Keurig Brewer. Many of the generic K Cups on the market have failed in both areas. That is why PURELINE has launched a K Cup that will last for 6 months and has been tested to ensure complete compatibility with Keurig Coffee Machines and Brewers.
ENVIRONMENTALLY FRIENDLY: Our reusable K Cups are 100% BPA Free and Eco-friendly.
SAVOR the FLAVOR: PURELINE reusable K Cups are chemical free, which means our K Cups will guarantee the best tasting brewed coffee with no chemical or residue.
DISHWASHER FRIENDLY: PURELINE reusable k cups can easily be cleaned by hand or in a dishwasher without any issues.
Compatible Models
COMPLETE COMPATIBILITY
Universally Compatible with all Keurig Brewers and Coffee Machines. PLC-908-S